Tampa Water Damage & Mold Remediation
It's Not Just Our Name, It's Our Guarantee™
Need Help Now? Technicians On Call 24 Hours!
Contact DRIRITE, We Are Available 24/7 For You
Why Choose DRIRITE®
DRIRITE®
100% Satisfaction Guarantee
Other Restoration Companies
What Our Customers Are Saying
Feelings Tavera is very knowledgeable and was a pleasure to work with.Thank you, owner of 17416 Nectar Flume Dr. Land O Lakes

Magdalena C.
15:18 30 Nov 23
Derlin was professional and explained every step of the process in an easily understood manner.

Li & Alberto, was helpful & showed us. What all needed to be treated in the house. Very detailed & willing to get the job done.

Lee and Alberto were extremely helpful! Walked us through every step of the remediation process and were happy to answer any questions I had. I would absolutely recommend their work! 10/10

Lee and Alberto were very helpful thx

Aaron came to look at our home today and was extremely helpful! He went above and beyond to make sure all the areas of concern were checked out and explained his observations very clearly. We really appreciated his visit today!

Honest, Efficient, Property Restoration Services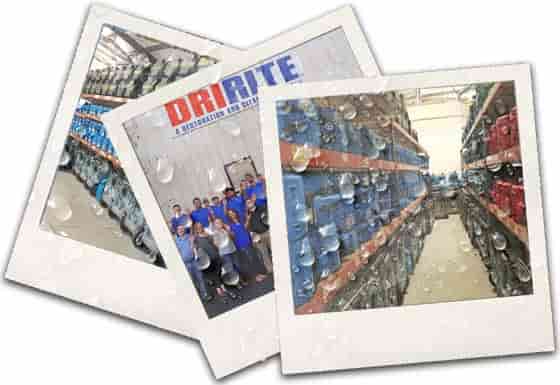 DRIRITE® Is Not Just Our Name, It's Our Guarantee
Over 40 years in business, means we offer honest, quality restoration work. We pride ourselves on the quality that we have provided Tampa Bay property owners over the last 40+ years we have been in business and we look forward to helping you.
DRIRITE® guarantees all of our projects against secondary damages. Our team of water damage restoration experts is certified by IICRC.  We monitor your project daily, utilizing our infrared imaging camera as well as other tools to insure accuracy and efficiency during the drying process.
State Of The Art Equipment
We are a certified Tampa Water Damage Restoration Company and we use only state-of-the-art drying equipment such as dehumidifiers, air scrubbers, thermal imaging cameras, and specialty air movers we like to keep it clean to avoid contamination. Take a look inside our warehouse.
We Know Property Restoration
When it comes to property restoration in the Greater Tampa Bay area, 40 plus years of experience shows our services are unparalleled and our numerous reviews show our clients are happy.
Restoration Services
Worried About Water Damage in Tampa? We Can Help.
Check out our blog for help managing property damage and cleanup.
Read Our Blog
We offer free estimates on all Tampa Water Damage Emergencies.
Mold can start to grow within 24 hours of a water problem, don't delay, call DRIRITE® today!