Mold Remediation, Mold Removal And Mold Cleanup Services in Tampa Bay Areas
Protect your home and occupants from health related mold issues.
Need Help Now? Technicians On Call 24 Hours!
Successful microbial and mold remediation and removal starts with good project management and communication. Our certified remediation staff starts each day attending our current projects briefing. During this time our project managers, inspectors and lead remediation techs discuss the progress and status of your projects. This affords you the opportunity to view daily comments and accurate project documentation at our password protected current projects page, available online.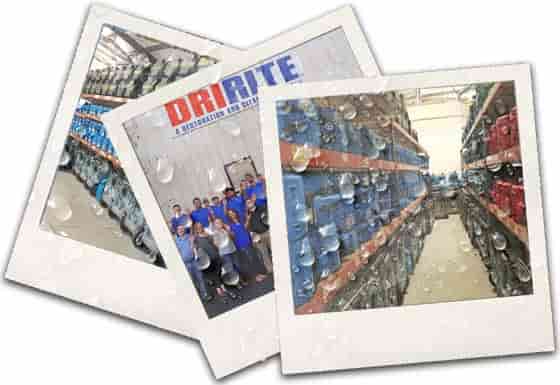 DRIRITE's Mold Remediation Guarantee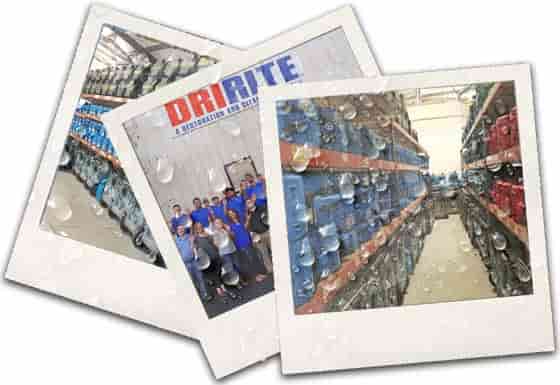 A properly restored & cleaned structure is a healthy structure, improper mold remediation, mold removal, and mold cleanup can result in secondary damages such as staining, odors, mold growth, and compromised structural integrity.
DRIRITE® guarantees your property against secondary damages. Our project managers will monitor your project daily, utilizing our infrared imaging camera as well as other tools to insure accuracy and efficiency during the drying process.
Providing accurate documentation regarding your project is what we do best, moisture readings, digital photos, infrared images, a complete written report of all activities is a standard. Providing you a level of confidence that only DRIRITE® can give.
We understand budgets and job costs, water damage doesn't have to impact your bottom line. When a water issue occurs it is usually a direct result of poor workmanship or failed materials. Someone should be held accountable for your damages. Our documentation depicts cause and origin, which will help you defend and enforce charge backs to your subcontractors or suppliers.
When it comes to a mold related problem, DRIRITE of Tampa can be on-site FAST no matter where you live.
What Our Customers Are Saying
Tampa Residents Trust DRIRITE® for Mold Remediation and Mold Removal Services.
I had an emergency with a leak in my home Nick and Collin came out right away and assessed the situation and began taking care of my home I highly recommend Nick , Collin and dri rite fast and very professional service thank you guys

Feelings Tavera is very knowledgeable and was a pleasure to work with.Thank you, owner of 17416 Nectar Flume Dr. Land O Lakes

Magdalena C.
15:18 30 Nov 23
Derlin was professional and explained every step of the process in an easily understood manner.

Li & Alberto, was helpful & showed us. What all needed to be treated in the house. Very detailed & willing to get the job done.

Lee and Alberto were extremely helpful! Walked us through every step of the remediation process and were happy to answer any questions I had. I would absolutely recommend their work! 10/10

Lee and Alberto were very helpful thx

We Offer Free Estimates On All Mold Remediation and Mold Removal in Tampa Bay Area.
Mold can start to grow within 24 hours of a water problem, don't delay, call DRIRITE® today!
Mold Remediation Tampa FAQ
You've Got Questions. We've Got Answers.
Commercial and residential mold remediation can be complex processes. Luckily, we listed our most common mold remediation questions below. Check them out.
What's the Difference Between Mold and Mildew?
Though mold and mildew are used interchangeably, they're different components in the same fungi family. The main difference? Mold requires professional remediation, while mildew can be wiped away. 
What Does Mold Look Like?
The color of mold in your home likely depends on the type of mold. Usually, mold is dark gray or green. It can also appear as spotty black blotches.
Mildew, on the other hand, is typically gray, white, or light brown and has an intense, musty odor. 
What Is Mold Remediation?
Mold remediation consists of the following processes for residential and commercial properties:
Removing mold

Eliminating odors

Sanitizing the area

Restoring healthy air quality
Why Is Mold a Problem?
If you've never had widespread mold, you may not know the type of damage it can cause. ​​ If left undetected, mold can do the following:
Weaken building materials 

Cause structural damage

Destroy personal property

Infest your heating and ventilation 
What Does Mold Need in Order to Grow?
Mold requires the following conditions to grow and spread:
Moist environment

Warm temperatures

Organic material (leaves, paper, dirt, wood, etc.)

Dark area
Do I Really Need Mold Remediation?
Discovering mold in your home or business can be worrisome. Mold spreads fast and can be difficult to detect. If you see mold anywhere in your home, contact DRIRITE® to diagnose and address your mold issue.
Can You Clean Mold Yourself?
We strongly advise against cleaning mold, especially when elevated mold levels are detected. Instead, trust qualified professionals, who have the tools, materials, and safety equipment, to remediate mold effectively. Our specialists are trained to isolate and treat impacted areas to avoid contaminating other spaces of your property.
Will There Be Any Lingering Odors After Your Restoration Services?
While it's not unusual to smell odors during the drying process, they don't indicate mold, mildew, or other pathogens. Our team uses deodorizers and humidifiers to minimize smells and eliminate airborne moisture. 
DRIRITE® guarantees your property against secondary damages. Our project managers will monitor your project daily, utilizing our infrared imaging camera as well as other tools to ensure accuracy and efficiency during the drying process.