Sewage Cleanup Services In The Tampa Bay Areas
If you have a burst pipe or clogged drain that needs emergency service, DRIRITE of Tampa can help. We have an emergency plumber on-call 24 hours a day to help get your problem resolved. No more calling 3 different companies, we can handle it all.
Need Help Now? Technicians On Call 24 Hours!
If you have a clogged toilet or backed-up drain and water spills onto flooring or other surfaces, it is essential to clean and disinfect any surfaces properly. DRIRITE of Tampa has specialty cleaning and treatment equipment to properly clean and disinfect surfaces that sewage or drain backup has come into contact with.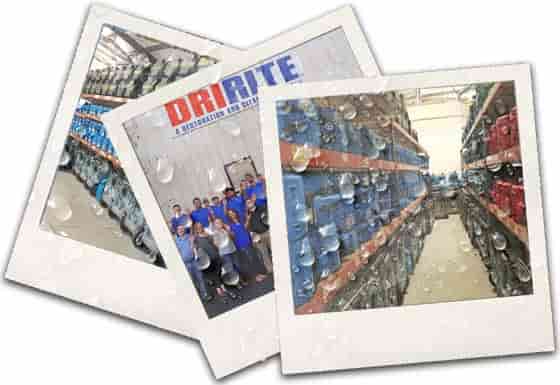 DRIRITE's Sewage Cleanup Guarantee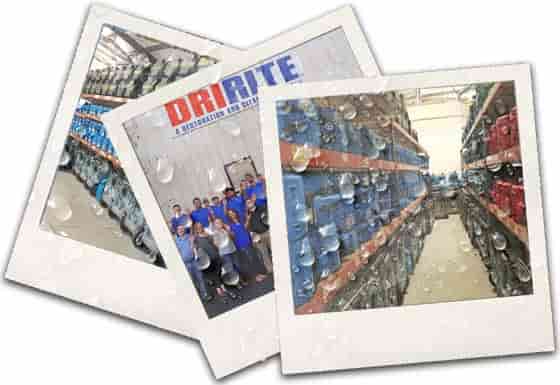 A properly dried structure is a healthy structure, improper drying efforts can result in secondary damages such as water staining, odors, mold growth, and compromised structural integrity.
DRIRITE® guarantees your drying projects against secondary damages. Our project managers will monitor your project daily, utilizing our infrared imaging camera as well as other tools to ensure accuracy and efficiency during the drying process.
Providing accurate documentation regarding your project is what we do best, moisture readings, digital photos, infrared images, a complete written report of all activities is a standard. Providing you a level of confidence that only DRIRITE® can give.
We understand budgets and job costs, water damage doesn't have to impact your bottom line. When a water issue occurs it is usually a direct result of poor workmanship or failed materials. Someone should be held accountable for your damages. Our documentation depicts cause and origin, which will help you defend and enforce chargebacks to your subcontractors or suppliers.
When it comes to a sewer backup emergency, DRIRITE of Tampa can be on-site FAST no matter where you live.
Feelings Tavera is very knowledgeable and was a pleasure to work with.Thank you, owner of 17416 Nectar Flume Dr. Land O Lakes

Magdalena C.
15:18 30 Nov 23
Derlin was professional and explained every step of the process in an easily understood manner.

Li & Alberto, was helpful & showed us. What all needed to be treated in the house. Very detailed & willing to get the job done.

Lee and Alberto were extremely helpful! Walked us through every step of the remediation process and were happy to answer any questions I had. I would absolutely recommend their work! 10/10

Lee and Alberto were very helpful thx

Aaron came to look at our home today and was extremely helpful! He went above and beyond to make sure all the areas of concern were checked out and explained his observations very clearly. We really appreciated his visit today!

Mold can start to grow within 24 hours of a water problem, don't delay, call DRIRITE® today!
We Offer Free Estimates On All Sewer Backup Emergencies.
Sewage Cleanup FAQs
You've Got Questions. We've Got Answers.
We listed our most common Sewage cleanup and backup questions below. Check them out. 
Do I Need to Hire a Sewage Cleanup Company for a Backup in My Toilet?
Yes! Category 2 (grey water) and 3 (black water) damages need professional sewage cleanup and restoration services. If your home or business has a cracked or broken sewage sewer pipe, call DRIRITE® right away.
What Causes Sewage Damage?
Generally speaking, several factors can cause sewage blockage. However, there are a few reasons that can happen more than others: clogged sewer pipes, tree roots, damaged plumbing, sewer main blockage, and heavy rains.
Why Is Sewage Backup Dangerous?
Sewage is filled with contamination (human waste, bacteria, parasites, etc.). Not to mention, prolonged exposure can harm your health and property. Sewage backups and broken pipes release the smell of waste (along with toxins) into the air, posing a real threat to your health and the environment.
How Quickly Should I Report Sewage Damage?
Immediately.
Prolonged exposure to sewage damage may contaminate unaffected areas of your home or building. As soon as you discover sewage damage, evacuate the premises and get in touch with a sewage damage specialist immediately.
What Causes a Toilet Backup?
Plumbing mishaps can be caused by malfunctioning parts, clogs in the system, or user errors.
If you require someone to find the source of the blockage or malfunction, contact your local plumber.
Can You Get Sick From Sewage Backup?
Yes. Physical contact with raw sewage and airborne sewage particles threatens your well-being. Inhaling the vapors of sewage backflow can lead to gastroenteritis, which (if untreated) can cause fever, vomiting, and cramping. Air-borne sewage toxins can also attack your upper respiratory system, causing asthma-like symptoms and shortness of breath. If you have a sewage backup, leave the cleanup and restoration to the pros at DRIRITE®.
What Should I Do After Sewer Water Damage?
Call your local restoration company for emergency sewer services if you see sewage backup coming from any of the drains in your home. Then make sure you adhere to the following suggestions: 
Keep your family away from affected areas and avoid all contact. 

Shut off the water going to drains throughout your home. 

Do not use sinks or showers. 

Do not use washing machines and dishwashers.

Do not flush toilets. 

Avoid using any plumbing fixtures, drains, or appliances until a professional reverses the backups from your sewer pipes. 
Warning: If the sewage backup or water backup flows near electrical outlets, turn off the electricity to your home.
How Much Does Insurance Cover?
Please contact your insurance agent to confirm coverage.  We'll work with your insurance company to provide the necessary documentation.  
Does DRIRITE® Service Properties in the Middle of the Night?
Yes. DRIRITE® technicians pride themselves on being available for life's unexpected water damages.  If you have residential or commercial water damage, give us a call. Our water damage specialists are available 24 hours a day, seven days a week. 
Is it Safe to Live In a House With Sewer Water Damage?
Staying in a house with sewer damage can be dangerous. Water from sewer backups is unsanitary and contains harmful bacteria. Don't put the safety of your family at risk. Contact a DRIRITE® for immediate sewage restoration.
Will There Be Any Lingering Odors After Your Restoration Services?
You may smell unpleasant odors throughout the drying process. The stench is caused by increased heat and humidity; it can also come from the drying materials or accident areas. Deodorizers are often used to minimize lingering smells. As the drying process continues and humidity levels drop, odors will disappear. 
When Should You Hire a Professional Restoration Company?
Dealing with water damage issues can be daunting. Contact a professional service like DRIRITE® to do the job for you. Our team of experts has the tools and experience to get the job done right.